532nm High Power Laser Green Laser Beam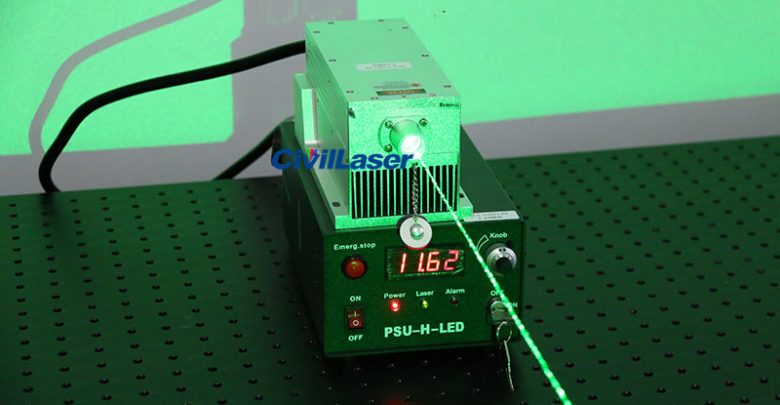 It is 532nm high power dpss laser with adjustable power supply, the output power can be adjusted from 0 to 5000mW. This laser support CW and TTL/Analog modulation working mode. And the cooling method of the laser is TEC and cooling fan. 5W is a very high laser power, it is necessary to wear safety glasses during operation. Let's check it now.

The following is the test data report and spectrum diagram of the 532nm 5W DPSS laser:
This
green laser
are made of high quality high quality nonlinear crystal and collimating lens, with temperature control of high performance driving power, the active temperature control, with high efficiency, good stability, good beam quality, low noise, strong anti-jamming, good consistency, compact structure, miniaturization, long life and so on.
Products are widely used in medicine, laser show, isotope separation, ultra-high density optical storage, precision materials processing, lithography, spectrum analysis etc…