20000mW High Power Laser Coupled SMA905 Fiber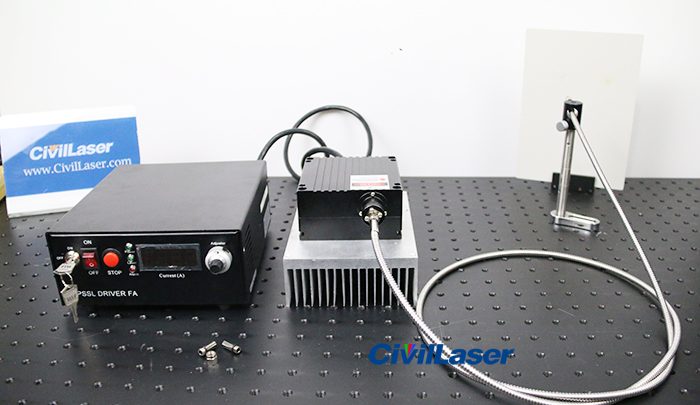 It is a 980nm 20W fiber coupled laser with adjustable power supply. 20W is very high power, we added a radiator at the laser bottom and the radiator includes two cooling fans. There are CW/TTL/Analog 3 working mode for this laser system. The fiber is 600μm multi-mode fiber with SMA905 interface. Let's check it now.
Installation introduction:
1. Connect the laser head and the laser power supply.
(The red and black wires are connected to the radiator cooling fan.)
2. Connect AC power cord.
3. Select working mode 'CW'.
(If choose TTL or Analog, need to link modulation signal.)
980nm is IR invisible laser beam. The camera can shoot faint red light, the energy of the laser is very large. Please wear protective glasses during operation.