650nm 200mW Laser Module Coupled FC Fiber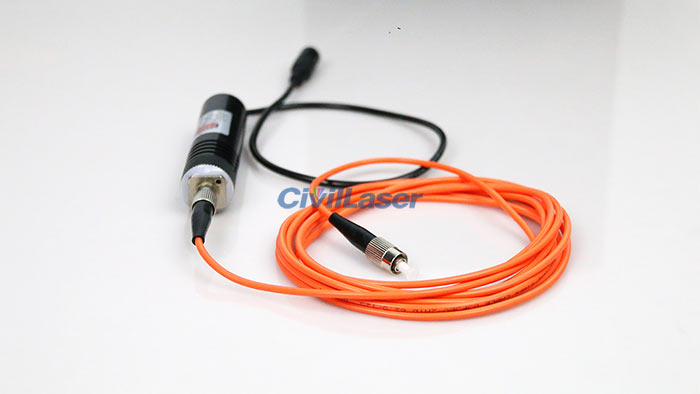 It's a 650nm red laser module coupled a multi-mode fiber. The fiber interface is FC/PC, and it support customization. Let's check it now.
Advantages:
1. The laser almost no temperature after optical fiber jumper, it is similar to cold light source, more safe and more stable performance.
2. The fiber because of its flexibility can make the laser emitting end of flexible, mobile use and more convenient.
3. We can make better mode of laser beam shaping, beam is Gauss distribution.
4. It can be used in laser beam integration to improve output power.