808nm Powerful Infrared Laser Source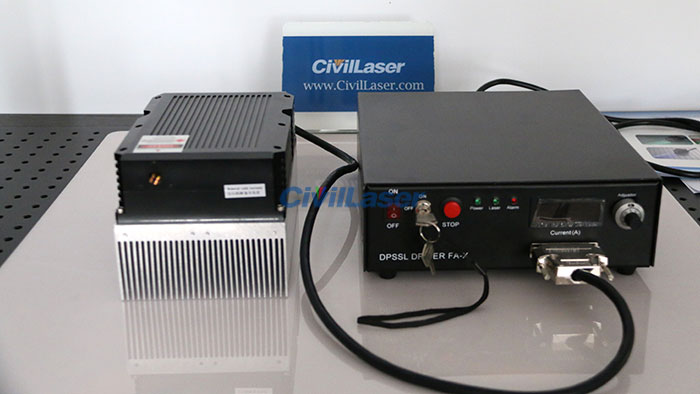 This time we are going to show a 808nm 45W laser system with radiator. The laser head with a radiator, heat sink plus 2 cooling fans. This laser support CW and modulation working mode.
Before using it for the first time, please remove the dustproof sticker. Please wear laser protective glasses during operation. Red button is the electrical switch, turn to ON. The key is a laser switch, turn to ON. The black knob is the current regulator, which adjusts the laser output power by adjusting the current. Let's check it now.