1w Green Laser Pointer's Instraction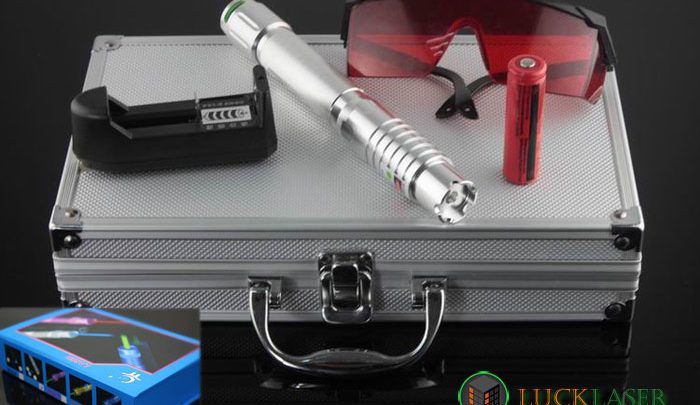 1w Green Laser Pointer's Instraction
1. Battery installation method.
The anode point to the lid.
1 x 18650 battery (Not Include)
2. The use of attention
Do not continuous light the laser over 120 seconds, we advice you turn off the laser every 60 seconds when the room temperature is too high. This is a high power handheld laser pointer, large heat productivity but do not have the heat radiating device, long time lighting is easily burnt out laser tube, will cause the laser point does not light or faint light.
3. Security warning
★ Do not look at the laser directly.
★ Do not use laser irradiation of others.
★ Do not use laser irradiation the objects which is easy to reflect light.
★ Do not let a minor child touch laser pointer.
Charge Description:
When charging the red light is on, after charging full the signal light is green.
Charging time reference:
1. 18650 battery: About 6 hours;
Lithium battery using common knowledge:
1. Do not over charging, over discharge, or whatever the lithium battery once will be scrapped (remember not to reduce the service life, was scrapped)
2. Do not run out the battery power, when you find that the lights dimmed you need to charge. (Do not charge too long time, just full is the best 😉
3. Beware of the battery is shorted, because the battery is not set short-circuit protection can result in excessive heat, or explosion
4. Do not throw batteries into fire, otherwise it will explode.
日本語 使用注意
連続使用時間は120秒を超えないでください。室外の温度は高い時に60秒毎に閉じたほうがいいです。
これはレーザーポインターの高効率のハンディタイプです。高効率なので発熱が大きい、それにハンディタイプは放熱装置が配置されていないので、長時間使用とレーザーパイプが燃しやすい、レーザーポインターが点滅しないや光が微弱の問題が起こります。
安全警告
★ レザーを直視ないでください。
★ 他人にレザー照射をしないでください。
★ 反射し易いものにレザー照射をしないでください。
★ 未成年の子供をレーザーポインターに接触させないでください。