World Premiere of China's 40,000W Laser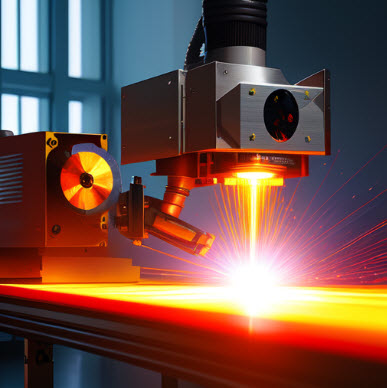 With the rapid development of high-end manufacturing, the laser industry has also ushered in the peak of development in the past decade. On the one hand, domestic laser processing equipment is rapidly maturing and new products are constantly being developed, and it has led the development of the global market in some areas; on the other hand, domestic low- and medium-power lasers have taken a dominant position in the market, and the technical level has been comparable to foreign products. Domestic substitution is almost complete. However, it must be admitted that in terms of high power, especially ultra-high power lasers, there is still a certain gap between domestic lasers and foreign products. The stability of higher power lasers is an urgent problem for domestic manufacturers to solve.
The release of 40kW is a true reflection of China laser's core optical device independent research and development capabilities, and it also represents the current technical level of lasers in the ultra-high power field. We use domestic single-module beam combination with a maximum of 6kW, and combine our own technological breakthroughs and accumulations in core optical devices, such as high-power pumping technology, high-power stripper laser, high-power beam combiner technology, and third-generation integrated This technology is integrated into the 40kW product, which undoubtedly redefines the parameters of ultra-high power core devices. The breakthrough in these core optical device technologies is to ensure the stability of the laser key.
In fact, Chuangxin Laser has repeatedly set new highs in laser power, which is inseparable from its strong technology accumulation in the field of devices. At the beginning of its establishment (2004), Chuangxin Laser mainly customized passive optical devices for scientific research institutes. The core technical personnel of the start-up team have more than ten years of optical device research and development experience. They are engaged in the cold processing of laser optical devices and optical raw materials upstream of the device. It has strong technical precipitation and industry resources. In 2008, Chuangxin Laser successfully developed and sold the first fiber laser, officially entering the fiber laser market. Since then, Chuangxin Laser has always adhered to the "device first" research and development strategy, using self-designed and produced optical devices to improve product consistency and stability, shorten the time for new product launches, and have more room for cost reduction. Enhance the competitiveness of the product market.
With the completion of the 40kW joint release, it heralds a new journey for ultra-high power laser applications. The landing of 40kW and higher power laser products in the future will play a demonstrative and leading role in national manufacturing capacity and industrial transformation and upgrading. We dare to take the lead and keep advancing, which will inspire more like-minded people to help the development of China's laser industry.