808nm 4000mW Multimode Fiber Laser Power Adjustable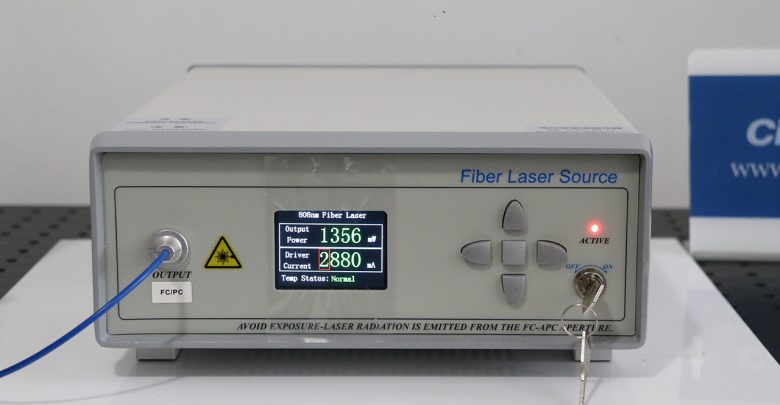 This is 808nm 4W fiber laser source with LCD screen, can display current laser power and working current. The output power is adjusted by 5 buttons. The 808nm laser is a near-infrared laser, we can only see very small red dots.
The high-power laser source is based on a high-performance semiconductor laser chip.
It uses a professionally designed constant current drive and TEC control to ensure safe and stable laser operation, and 105/125um fiber-coupled output. The power fluctuation is <1%, and the spectral stability is better than ±3nm.